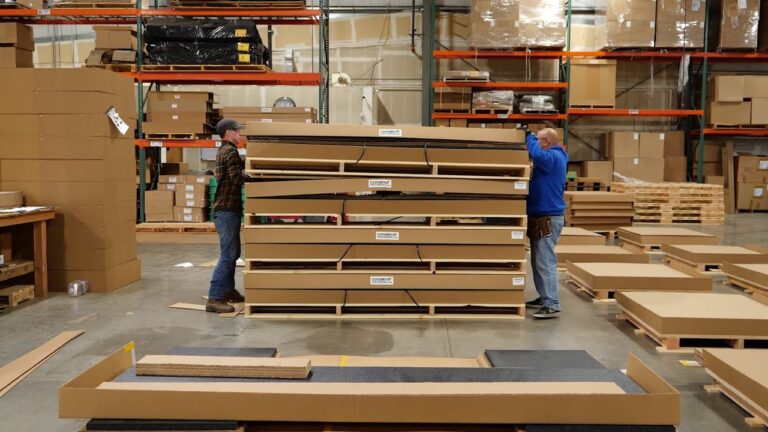 The last couple of years the supply chain dilemma every industry has faced has had us thinking creatively and reminding our Sales Reps of that initial customer call where the drawing board is a little empty and ready for development. Our industry experience and longevity in the field has leant itself well as we navigate the future and recommend alternative packaging solutions. Fluctuations in pricing continues and lead times across industries shift at any given time, but these alternatives can help you think more creatively and broadly about your packaging applications to give you back power in the sourcing and decision making process. Here are some of our top THIS or THAT options – packaging edition.
Strapping OR Bundling Stretch Film, Titanium Stretch Film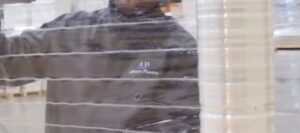 When it comes to bundling products or strapping uniform skids modern stretch film can be a key alternative. Bundling stretch film comes in high gauges and is a compact, easy substitute to strapping. Similarly, we offer a high strength stretch film which is newer to the market. This titanium stretch film has heavier bands that create a strapping-like retention to the pallet which creates a stable load for shipping. Customers who have tested this film admit they haven't seen anything like it on the marketplace.
Corrugated Cartons OR Mailers & Branded Mailers
Between our in-house carton stock, drop ship program, and custom box capabilities we offer a large range of solutions for customers seeking out shipping boxes. However, as e-commerce continues to boom many suppliers offer products in ready-to ship boxes that could be slipped into a mailer versus an additional corrugated box. Mailers can be custom printed similarly to boxes while avoiding UPS and FedEx DIM weight hang-ups. Plus, many options come pre-padded with bubble or paper to add an extra level of protection during the shipping process.
Printed Cartons OR Printed Tape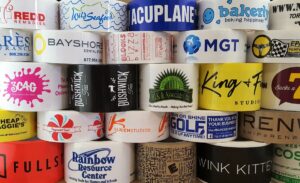 Higher minimums for printed cartons can sometimes get in the way of budgets and space. Consider instead printed water activated or packaging tape to get your box brand-ready. Another consideration? Low volume carton sealing equipment is available at affordable prices to guarantee appropriate tape placement and predictable, consistent tape usage giving you better forecasting for shipping costs.
Custom Labels OR Printing on Demand
Marking and coding equipment has come a long way and the MPERIA series from Matthews allows for custom printed messages up to multi-inch height on demand by production line all maintained by one controller. Yes, one controller for a full plant of production lines and multiple printing needs (we are offering free demos now, just contact us). Custom labels are a great resource for consistent messaging but for co-packers or companies looking to change out messaging quickly the downtime of changing out partial rolls can be cumbersome, wasteful, and overall a bad deal.  Similarly, this can be a great option for companies that need to change dating, nutritional components, or other legally-driven information on the fly without wasting pre-printed labels.
EPS OR Hexacomb
More customers have approached us in recent years seeking a recyclable, compostable alternative to foam cushioning. Our answer has consistently been hexacomb. Hexacomb can be manufactured or scored on the floor to custom fit products being shipped. Similar to EPS, hexacomb can come with right-sized wells within the framework to create the best fit possible for products. EPS is still a top option and one we recommend often, but we recognize some companies are looking for a more sustainable-option to get them in line with their customer expectations and this is it.
Wooden Crates OR Ecorrcrates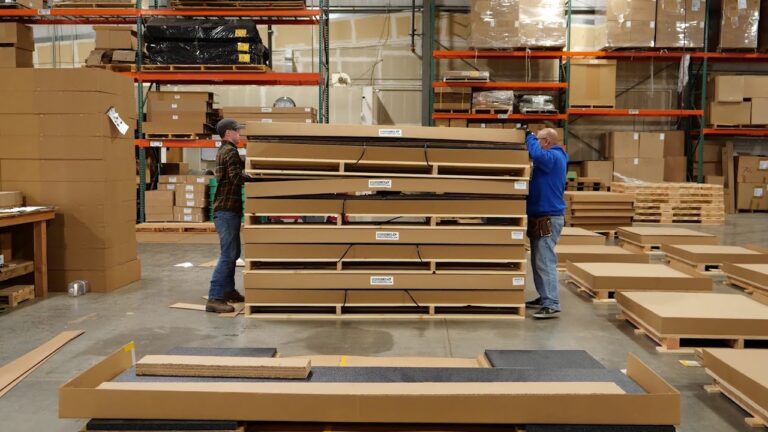 We've talked about them before, and we'll continue talking about them because they are just that great. Ditching the wooden crates has saved our customers time, resources, and potential workers' comp claims. Forget the nails, tools and heavy lifting – plus your end user will be thanking you when they don't waste valuable time opening and discarding the crate. Ecorrcrates are giving customers the durability they need without sacrificing shippablity domestically or internationally. Ecorrcrates can be custom made by shipment or modular for small-piece combined shipping. The possibilities are endless. We take your product to the design lab for maximum benefit. Plus. Ecorrcrates deliver flat and compact to you with easy set-up to save space before use. There is no losing when it comes to Ecorrcrates.