Matthews has been making their mark in the automotive industry since its inception.  From striping and product identification marking on tires to innovative parts marking,  their solutions continue to evolve along with the industry to meet the regulations and requirements you're faced with. We partner with Matthews Marking because they are the best in the industry when it comes to automotive marking and coding.
Unmatched Marking for Rubber and Tires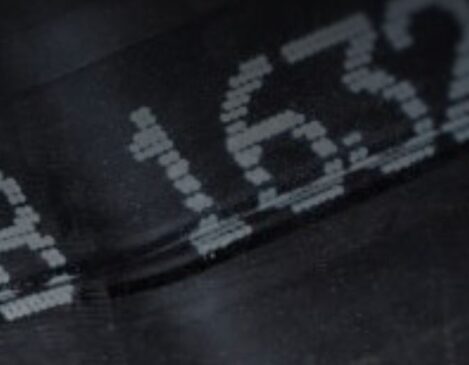 Our V-Series marking systems are engineered for the harsh, challenging environments typically found in rubber processing and tire manufacturing. They deliver proven reliability for small and large character marking on rubber and tires. Our VOC-free white ink, "disappearing" ink, and other specialized inks for rubber are engineered in house and deliver the best adhesion and mark quality in the industry today.
Applications include:
Striping
2D codes
Product Identification
Lot, batch and ID coding
Branding
Direct Part Marking Solutions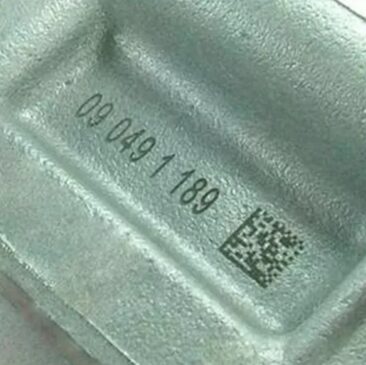 With Matthews' inkjet coding solutions, we have the superior technology to fit your marking application requirements.
Matthews' inkjet portfolio includes valve and thermal inkjet systems. The valve jet product thrives in harsh, industrial environments while the thermal inkjet printers offer high resolution marks at fast speeds.
MPERIA®, Matthews' marking and coding automation platform, simplifies integration between equipment, production lines and plants, while still keeping you in control.
Substrates and Applications Include:
1D, 2D, and QR barcodes
Unique and vin codes
UID marking
Part identification
Rubber
Plastic
Steel
Aluminum
Why choose us? Why choose Matthews?
As a leading distributor for Matthews Marking our team has the training, access and ability to work with your departments on a personalized level to guarantee success from the brainstorming stage to implementation and beyond. We use our broad industry knowledge to fill in blind spots and elevate your goals for ultimate success. We work with Matthews and their vast engineering team to keep projects on track and moving in the right direction. Their decades of specialized experience matched with our personalized, industry specific knowledge gives you a one-two punch.