From food and beverage, personal and household goods, to pharmaceutical and medical, we understand the challenges of the consumer packaged goods industry. We have the high-speed laser and inkjet printing equipment, high-adhesion inks —including those meeting FDA regulations—needed to craft a reliable and accurate marking and coding solution as part of your overall track-and-trace system.
Beverage
Bottles and Cans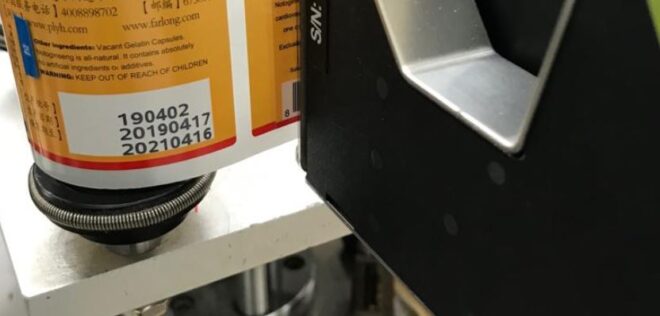 The only thing more important than easy to read and accurate "best by" expiry date, batch, and lot codes is making sure your line doesn't stop. We can help you with both. Matthews' laser coding machines maximize uptime by producing vector-quality codes at high speeds and help you meet the high production demands of the beverage industry without sacrificing quality.
Substrates and applications include:
Glass bottles
Plastic bottles
Aluminum cans
Barcoding
Lot, batch and ID coding
Branding
Food
Bag Marking
Bag marking technology for consumer packaged goods or industrial applications that require text, graphics, or codes with large or small characters. Our industrial printers have the capability to print on paper, plastics (polypropylene, mylar, PET) and other substrates…we can solve your toughest bag marking challenges.
Get high-contrast, high-resolution marks in a wide array of colored porous and non-porous inks, including MEK and inks with FDA-approved ingredients.
Substrates and applications include:
Paper bags
Plastic film bags
Rigid plastic bags
Serialization
Lot, batch and ID coding
Branding
Glass Bottling and Jars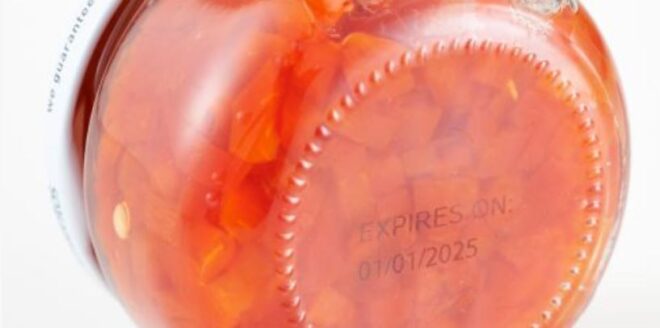 Matthews offers highly reliable inkjet options to give you superior quality while keeping up with the demands of high-speed printing. Our industry expertise will help you find the right solution to keep your line up and running, with an in-house engineering team to design an integration solution that fits your line's unique needs.
Substrates and applications include:
Glass containers
Glass jars
Windows for home and auto
Product identification
Lot, batch and ID coding
Branding
Plastic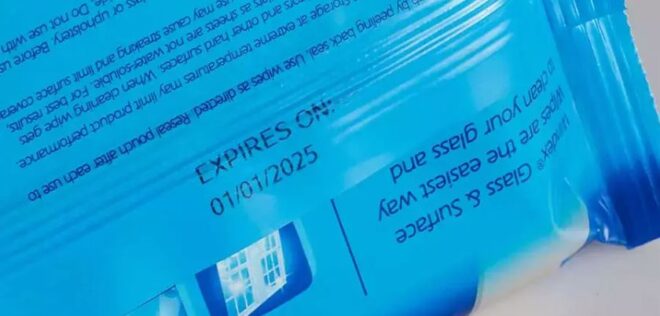 Matthews Marking Systems offers highly reliable marking technologies for plastic packaging and product manufacturers, including drop-on-demand (DOD) printers, thermal inkjet printers, and automatic labeling machines. Matthews' years of experience in the plastic industry allow them to understand the challenges you are facing, and present you with proven solutions, minimizing your risk.
Thanks to the wide variety of fast-drying non-porous inks in a rainbow of colors, you can get a quality mark, whether you're printing simple date, time, and lot codes or higher resolution logos and graphics.
Substrates and applications include:
Pipe
Thin and rigid film
Shrink wrap
Plastic clamshells
Plastic pouches
Building products
2D codes
Product identification
Lot, batch and ID coding
Branding
Personal and Household Goods
Matthews offers a wide range of options for everything in the personal and home goods realm including previously mentioned categories plastic and glass. Matthews also specializes in Corrugate Case Coding.
Drive Overall Equipment Efficiency (OEE)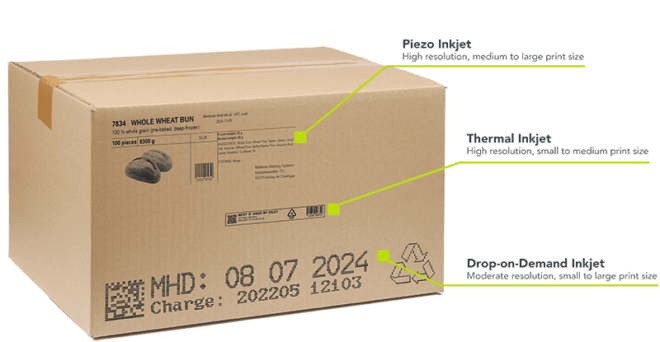 Take advantage of significant costs savings and superior flexibility by printing on corrugated cases and cartons.  Marking directly onto your corrugated boxes costs a fraction of labels and pre-printed boxes. You can print in native heights of 3/32″, 3/16″, 1/4″, 1/2", 1", 2", 4", 5″ and even larger when stitching printheads, which provides significant cost savings and superior flexibility on a myriad of box sizes and shapes.
Get Exactly What You Need for Your Production Line
High resolution barcodes, 2D codes, lot codes, expiry dates, and more are efficiently handled with our thermal inkjet printing solution.  Branding, large graphics and fonts, and multiple lines of crisp text are ideal applications for our piezo inkjet printing solution. Simple alphanumeric lot and batch codes, expiry dates, and low-resolution graphics or fonts are perfectly printed with our drop-on-demand printing solution.  Any of our marking solutions will positively impact your bottom line and seamlessly integrate into your production operation.
Applications:
Traceability initiatives/programs
Barcodes (GS1-128, GS1 DataBar, EAN-8/13, UPC-A, ITF/ITF-14, Code 39/128)
2D codes (GS1-Data matrix, Data matrix, QR and Micro QR code)
Lot, batch and ID coding
Branding
Retail shelf graphics
Distribution logistics
Low-resolution alphanumeric codes
Additional Consumer Goods Marking and Coding Options
Matthews also offers options for the pharmaceutical and medical industries and corrugated packaging options for secondary packaging applications. We offer a full analysis of the substrates your company uses, the production speed and code requirements to offer a Matthews solution that exceeds your expectations.
Why choose us? Why choose Matthews?
As a leading distributor for Matthews Marking our team has the training, access and ability to work with your departments on a personalized level to guarantee success from the brainstorming stage to implementation and beyond. We use our broad industry knowledge to fill in blind spots and elevate your goals for ultimate success. We work with Matthews and their vast engineering team to keep projects on track and moving in the right direction. Their decades of specialized experience matched with our personalized, industry specific knowledge gives you a one-two punch.