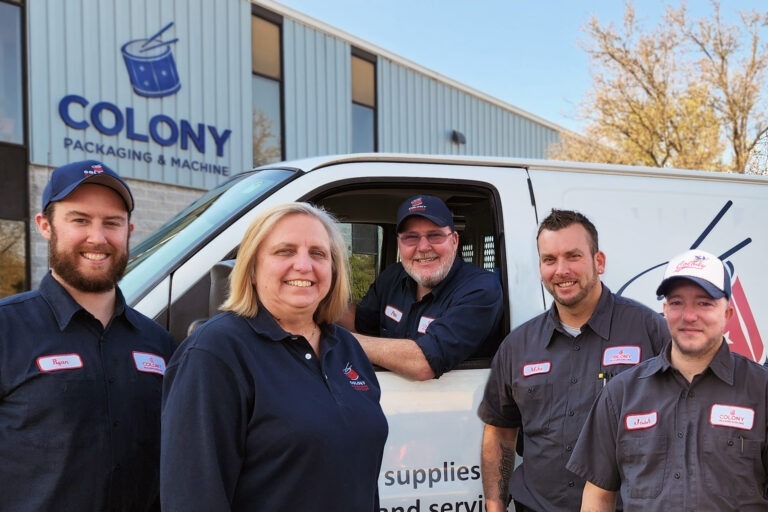 We are pleased to announce the expansion of our equipment repair and service department. Pete Brownell is now our Automation and Equipment Specialist while Josh Miller is stepping up as our Service Manager. This change will allow us to continue to expand on our service capabilities by implementing new value-added programs for our customers including in-house battery operated strapping hand tool repair, increased planned maintenance offerings, and our promise to deliver within our service windows. Pete and Josh will work hand-in-hand with our customers and in-house service technicians to provide excellent solutions and service.
What hasn't changed? Our expert knowledge on packaging equipment, packaging line upgrades and implementations, and our fast response times to downed equipment. We're excited for this change as we continue to invest in our 10,000 square foot demo space filled with top-of-the-line solutions including our learning center classroom for group trainings. We also continue to offer discounted service rates and faster response times when you buy the consumable item which matches the machine. For instance, if you buy the stretch film that matches the stretch wrapper you'll be given our Priority Plus Service Package.
We're here for all of your on premise demos, brainstorming packaging sessions, and competitive quotes. We've been in the business for 60 years and have the case studies and experience to back it up. Check out one of our latest case studies in partnership with Orion – a leading stretch wrapper manufacturer. Orion said, "Colony's strengths within packaging are recommending the right equipment and options tailored to specific applications, as well as equipment repair and support, on-demand converting, and prompt customer service."
Ready to set-up a new call regarding your automation plans? Email us at contactus@colonypackaging.com to get started or contact your salesperson directly while mentioning this post.